Goods news from the Sony Ericsson camp today, is the announcement of the long overdue Gingerbread update for their line of Xperia handsets. In select markets, the phones will be getting a bump to Android 2.3.4, which will bring it right up to par with other current devices. Other handset owners might start finding themselves a bit jealous once they see the features list of the upcoming update. Let's just say that Gingerbread is not the only thing they're receiving. 
Full Update Specs:
Google Talk with Video Chat for smartphones with front-facing cameras
Updated Facebook inside Xperia™ functionality for enhanced like, share and discover abilities. We have talked about Facebook  inside Xperia™ on previous posts.
Xperia™ smartphones introducing world's first 3D sweep panorama functionality powered by Sony.
The software upgrade will enable consumers to turn their Xperia™  smartphone into a mini-mobile PC by connecting USB peripherals (mouse, keyboard or game controller) to Sony Ericsson LiveDock™ multimedia station. Connect the smartphone to a TV via HDMI to get a big screen experience.
Swipe text input – text input by swiping the finger from one letter to the next
Screen capture – allows the user to share a screen grab from anywhere in the phone
I shall raise my hands as a jealous Nexus S (non-Sprint) owner. My device lacks native screen capture, and even built in swipe. Looks like someone has been nice enough to show off the Xperia's new features before October.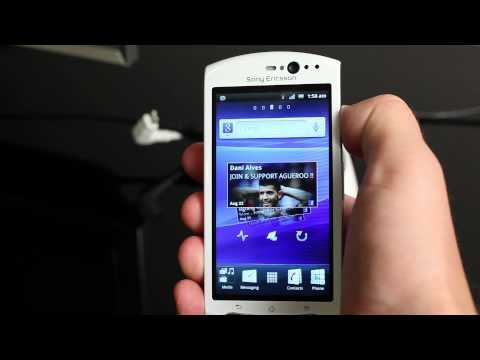 Any Xperia owners looking towards October with joy and anticipation now?
Via: Sony Ericsson